With Over 25 Years of Experience and Cutting-edge Technology, Dr. Lawson is here to Care for Your Family
In order to provide nothing but the best to our patients, our office uses state-of-the-art technologies in all our procedures. These new technologies allow us to detect dental concerns at early stages, treat your dental issues with precision, and provide stunning and customized restorations. When you visit our office you can be confident that you are receiving the finest and most advanced in dental care.
CEREC is a high-tech dental device that we have in our offices that allows our patients to go from diagnosis to walking out of our office with their new crown in place, all in the same day. (Actually, it only takes a couple of hours from start to finish!) CEREC uses the CAD/CAM or "Computer Aided Design" and "Computer Aided Manufacturing" technology to create your CEREC crown in just one visit. This cutting-edge digital mapping technology charts the inside of your mouth and takes a computer image of your tooth, so it's very detailed and accurate. Your new tooth is milled out of a solid ceramic block in our office and bonded to your tooth after Dr. Lawson has prepared it. It's that simple!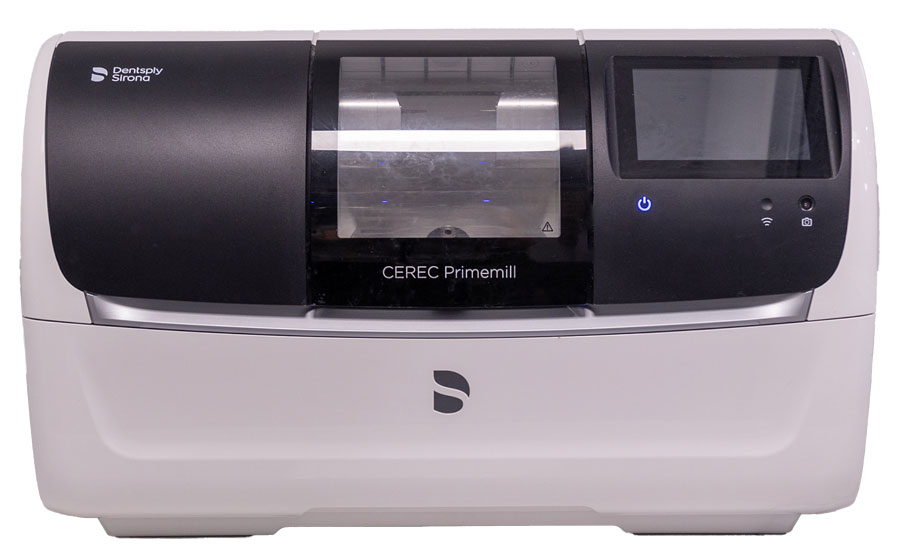 What is the process to get a CEREC Crown?
When you get a CEREC Crown at Dr. Lawson's Office, you get to skip the gooey impression and the second visit! The process is much faster and easier: After your oral exam and digital x-rays, Dr. Lawson will determine if a crown is necessary. The doctor will prepare your tooth. An intraoral camera is used to take a digital image or impression of your tooth. Based on the image, the CEREC software creates a virtual model of the patient's tooth. The dentist uses this model to construct the tooth restoration on the screen and passes the finished construction wirelessly to an in-office milling machine. A high-grade ceramic, plaque-resistant material is then milled, or manufactured, to complete your new crown by the CEREC device. You can even watch, if you'd like! After the dentist adds finishing touches to the restoration, he will immediately place the crown on your tooth. Little to no bite adjustment is needed. Your CEREC Crown is perfectly sized, shaped, and shaded to complement your individual smile for optimal form and function.
The entire CEREC Crown process is completed in one visit!
Anesthesia Free Dentistry
Fast, Pain-Free Solea® Laser Treatment
If you have a cavity or another oral issue that requires treatment, now's the time to ditch the drill! Solea® dental laser treatment is fast, precise, and virtually silent. Plus, Solea laser treatment doesn't require anesthesia for the vast majority of procedures, so there's no need for worry. You'll love the fact that you appointment is fast and pain-free.
Do you cringe when you hear any sound remotely similar to a dentist's drill?
At Dr. Lawson's office your patient experience is our highest priority, and it begins the minute you schedule your appointment. Our goal is to remove any anxiety you feel toward your dental visit so we can work with you to ensure your best oral health.
The Solea dental laser offers a quiet, vibration-free dental treatment that rarely requires the use of anesthesia or a drill for the vast majority of people. You no longer have to dread your appointment because Solea technology removes any anxiety or pain you associate with traditional procedures. Not only will you be more comfortable, but the procedure will be completed more quickly by eliminating the need for anesthesia injections and the required wait-time for them to take effect. And if you or your child has multiple cavities, we are able to take care of those all at once without additional appointments.
Sinsational Smile is the original 20-minute in-office teeth whitening system. Sinsational Smile uses fast and effective technology with our patented pre-filled silicone tray. This allows the jaw to remain relaxed and comfortable throughout the treatment. This procedure includes the use of an LED accelerating light that helps to activate the gel's whitening ingredients at a faster rate, resulting in a brighter smile and whiter teeth in less time. As part of your procedure, you will also receive a take-home maintenance pen to further extend your new brighter smile!
ProSomnus Sleep Devices can help you get the rest – and the oxygen – your body needs. Plus, the precision manufactured devices are incredibly strong, while also offering a profile so slim and comfortable, you may forget you are wearing it.
And that's just the beginning of the benefits:
Breathe easy without masks, hoses, or forced air
Enjoy more room in your mouth with our unique, lingual-free design Slip it on without confusing and uncomfortable moving parts
Relax with our easy-to-adjust design
Admire the crystal clarity and stain resistance
Stay healthy with ProSomnus biocompatible material
Implant Placement and Restoration
Dr. Lawson and his team continue to use the newest and most advanced technology to make your implant experience as comfortable as possible!
Nothing replaces your natural teeth, but dental implants can come close. Implants have been used for many years. They are man-made "anchors" that look like screws and are made of titanium and other materials that are compatible with the human body. The single tooth implant is placed by surgery in the upper or lower jaw, where it replaces your missing tooth's root(s). An implant looks and acts like a natural tooth. It fits securely even when you chew and speak. A single tooth implant does not involve treatment to your other teeth. Plus, it may also help you keep a good level of bone around your teeth.
The Galileos system gives our practice state-of-the-art technology to help Dr. Lawson diagnose potential issues more accurately and provide treatment with unprecedented confidence. Unlike a traditional spiral CT scanner, this 3D system utilizes cone beam CT technology and provides precise, crystal-clear digital images while minimizing your exposure to radiation.
Our new 3D system enables us to perform a wider range of diagnoses and treatments in our office, helping to reduce multiple visits. The Galileos scanner allows us to choose the field of view, or scanning area, that best suits your specific treatment needs. This helps to limit your radiation exposure because we are focusing specifically on your area of concern.
The Galileos system brings the latest 3D technology to Shannon D. Lawson DDS, providing unmatched visualization of anatomical detail which aids in treatment planning and helps us to better explain the particulars of your case, as well as address any questions you may have. Dr. Lawson can use this innovative technology to quickly and easily share 3D images of the area of concern with your referring doctor – allowing the doctors to collaborate on your care, improving your experience, and delivering a positive treatment outcome.
Contact Us and Experience the Future of Dentistry.