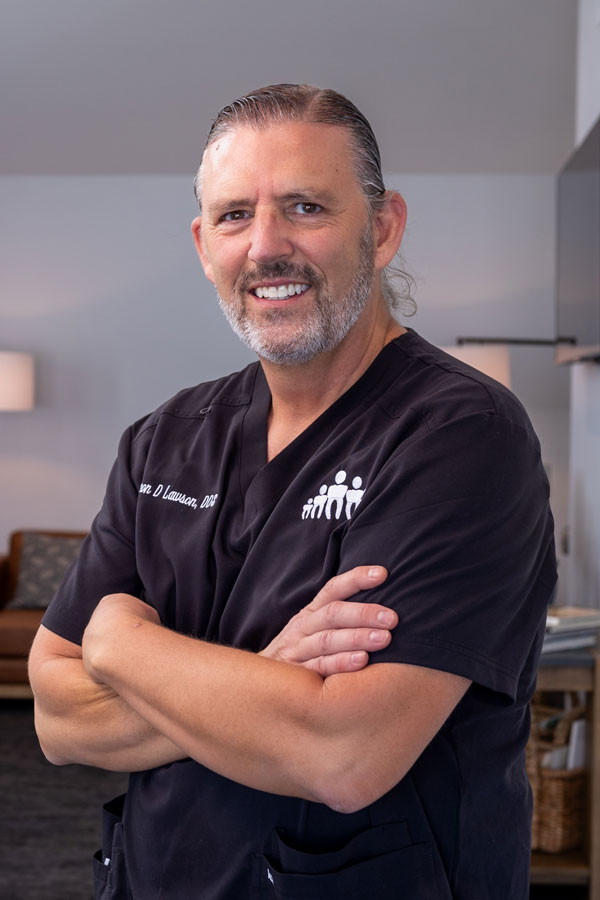 Over 25 Years of Experience
Dr. Lawson has been practicing dentistry since 1995. He was born and raised in Erda, Utah and after he graduated, opportunity to move home presented itself, so he began his career in Tooele.
Dr. Lawson attended The University of Utah and graduated Cum Laude with a Bachelors of Science degree in Biochemistry. Soon after, he was accepted into the Utah Dental Education program. He began Dental School at the University of Utah Medical School and completed the program through Creighton University in Omaha, Nebraska.
Dr. Lawson recently retired as a Lt. Colonel in the Utah Air National Guard, and was the Base Dental Surgeon for the 151st Air Refueling Wing.
At School, in the Air Force and in his own private practice, Dr. Lawson has become known for his precise, exceptional dentistry, and his comfortable and professional chair side manner. We'd love to have you join our dental family, come and see what Dr. Lawson has to offer you!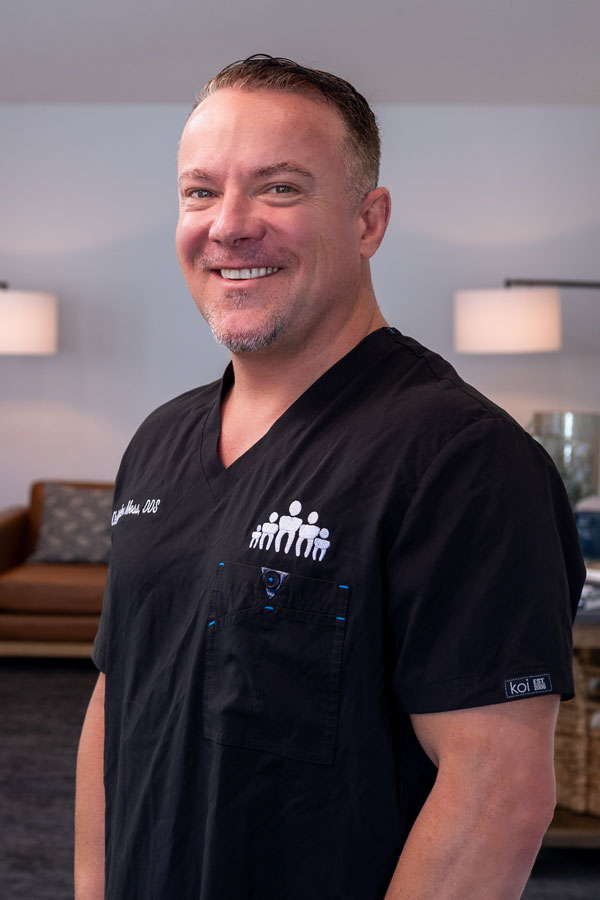 Dr Christopher Moss was born and raised in Blackfoot Idaho attending Blackfoot Highschool and graduating from Snake River Highschool in 1995, where he enjoyed competing in Baseball and wrestling.
After high school he attended College of eastern Utah on a baseball scholarship. He returned back home to Idaho to finish his undergraduate schooling at Idaho State University where he majored in Biology.
Christopher then attended Creighton University college of dentistry where he graduated in 2007 with a Doctorate of Dental Surgery.
Dr. Moss comes from a large family of 7 children, 2 girls and 5 boys who were pushed in athletics. He has one son who is 9 years old.
Contact Us and Experience the Future of Dentistry.